Dressing our homes is just as important as dressing ourselves to connote our personal styles. This week's
Gimme! Gimme! list is a collection of items we would love to have for our homes.
To view any of the items below, click on the hyperlink in the caption of any picture.
Wise Owl Picks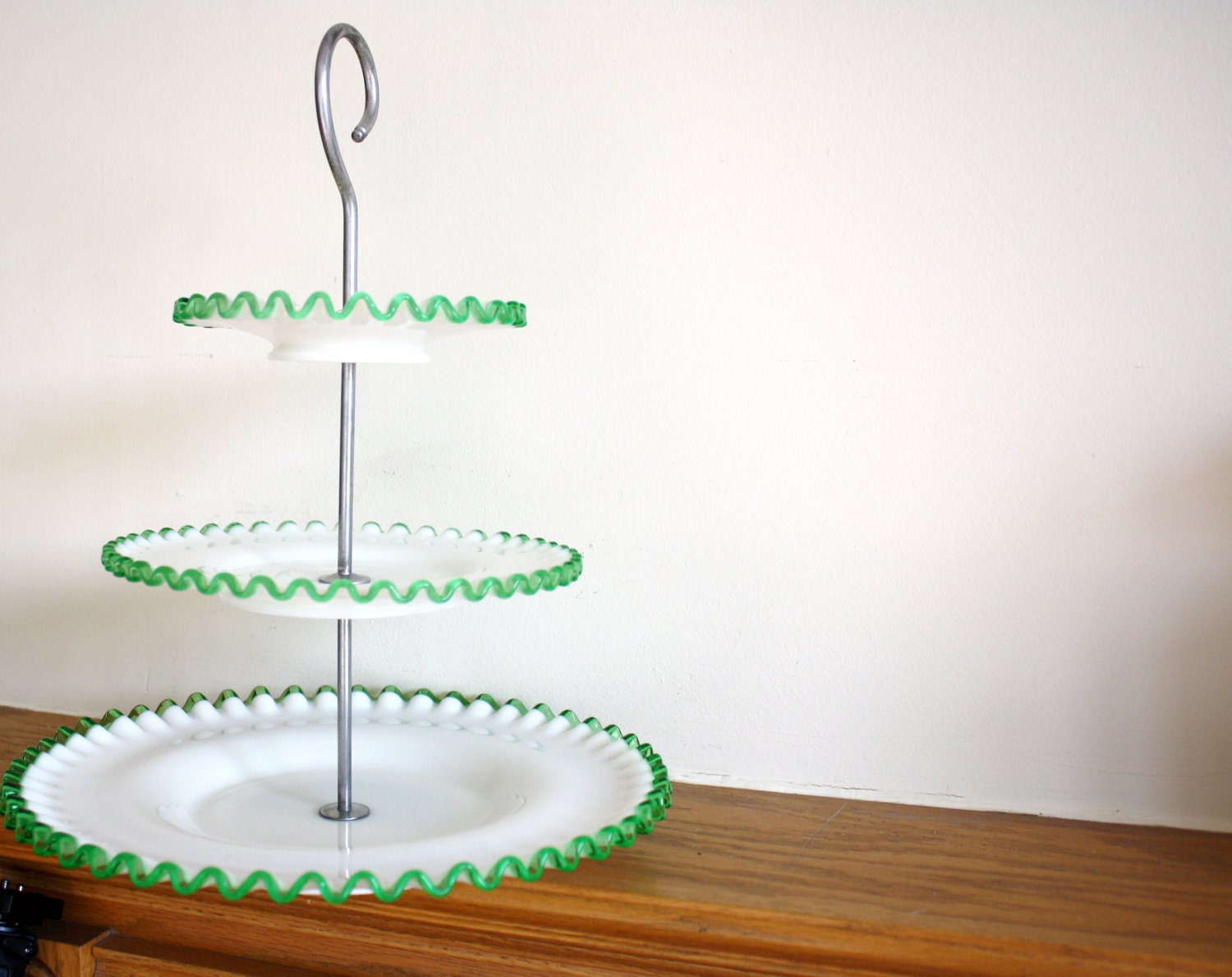 I've actually always wanted to have a tiered serving tray, and this vintage one found on etsy is totally the perfect tray in my opinion. It's neutral enough for any occasion but by no means boring. It's a little out of my price range at $240, but a girl can dream, right?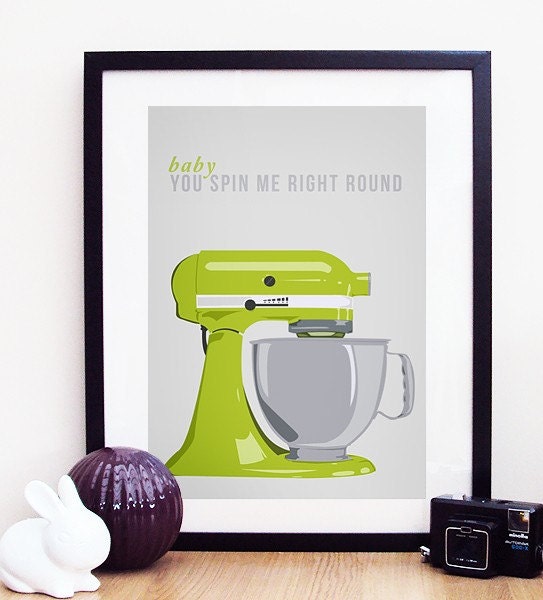 I don't actually own a Kitchen Aid mixer, but if I ever get married I am TOTALLY putting that on my gift registry! Or I could buy myself one because I am an independent woman with a full time job... Regardless, this is an adorable print to hang in a kitchen and actually comes in a variety of colors! Again, found on etsy. - $11.50
I love whimsy and I love pops of color and this tablecloth from the Marimekko shop at Crate and Barrel has both! (price varies by size)
I actually don't have a dedicated alarm clock (I use my phone), but I may have to spring for this Wait Wait...Don't Tell Me! alarm clock found at Uncommon Goods. Not only is that one of my favorite podcasts, but I also can't think of a better voice to wake me up than Carl Kassell's. - $69
Sly Fox Picks
It's a
dinosaur planter
! I think it's always fun to bring a little kitsch and funkiness into a household. It may seem a little immature, but I think it's pieces like this that can really set apart your personal style. $15 –
Etsy.com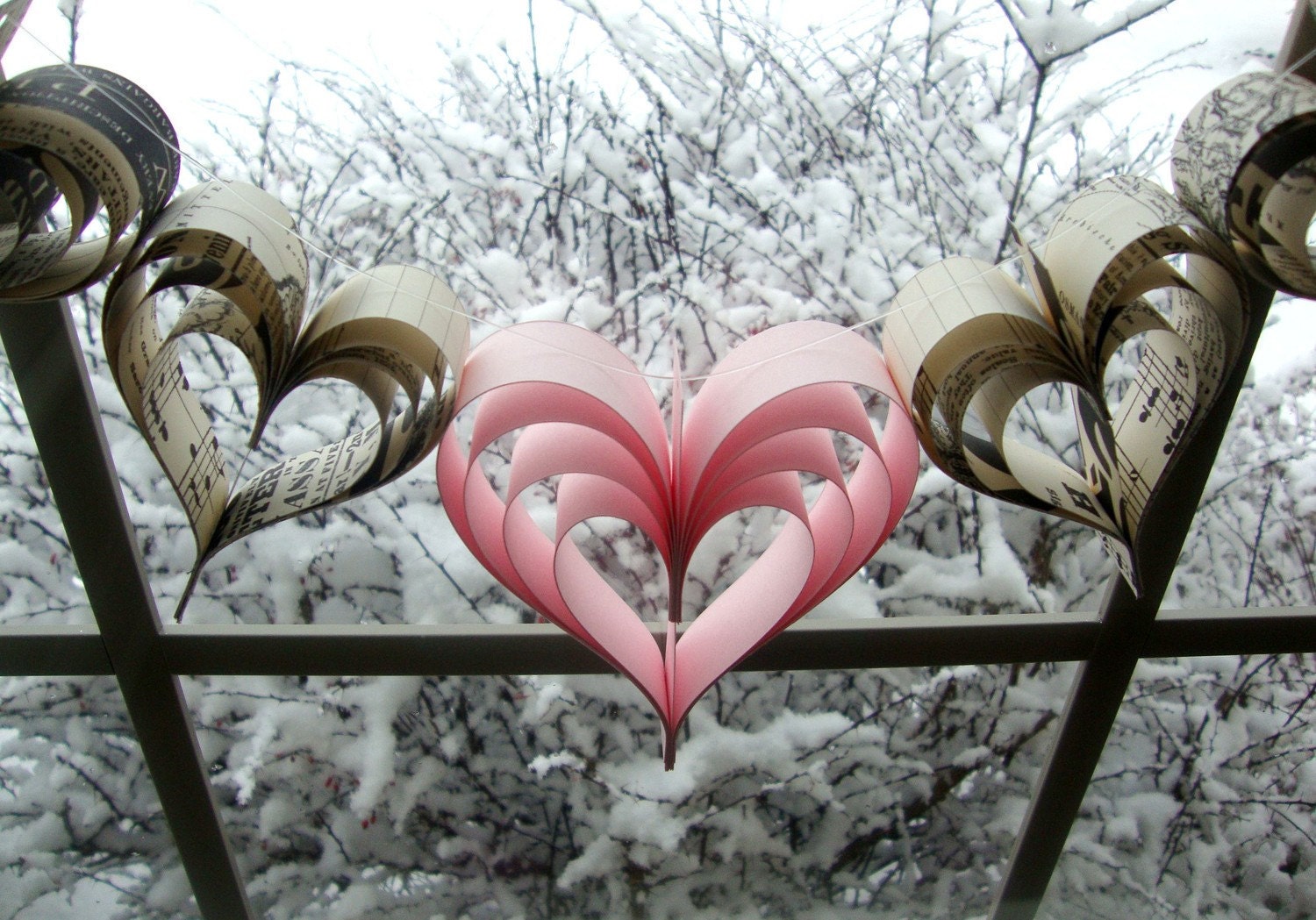 I've made
Heart Garlands
before and it's a fairly easy project that can really spruce up your house. For spring time, pick some of your favorite bright colors and hang in a window like the above or in a doorway. Hanging individual handmade Hearts is also a cute way to spruce up a room or a light fixture too.