As women there are many items we use to help beautify ourselves. Let's face it, we're not spring chickens like we used to be so this week's Gimme! Gimme! List focuses on said items which we use mostly on a daily basis to help give us that extra "umph" we need when we walk out of our front doors every day. To see more about each item, select the link in the product description.
Wise Owl Picks -

Because my eyebrows are lighter than my hair color, I use this Maybelline Define-A-Brow eyebrow pencil. I like this particular product because the pencil tip is small and the other end has a little eyebrow comb on it! I'm finding different prices online but I believe it's around $5.00 at Target.

I looooove Bumble and bumble spray de mode hairspray. I was introduced to it by my hairstylist at Bungalow/8 and it is the only hairspray I have used that does not feel like there is actually hairspray in my hair, yet it does the job perfectly when I want to curl my hair. $26.95 at a professional hair salon near you!
My favorite perfume, ever, of all time.
Jean Paul Gaultier Madame
apparently has notes of orange zest, sparkling rose, musk, cedar wood. All I can tell you is that it is very pleasing to my own nose and that I am extremely picky about perfumes as anything too flowery gives me a right old headache. I buy it from Younker's and don't pay any attention to the price since I rarely buy perfume. It's 66 pounds on the JP website...you'll have to do the conversion yourself!
Aveeno Daily Moisturizing Lotion moisturizes your skin without leaving behind the greasy feeling that some lotions do. It's $8.29 at Walgreens, but you can actually buy a two pack at Costco for much less!

Clinique Lid Smoothie in salt and pepper. I love to wear this cream eye shadow under powder shadows to add more depth and sparkle. $19.50 at the Clinique counter at your local depatment store, or online!

Sly Fox Picks -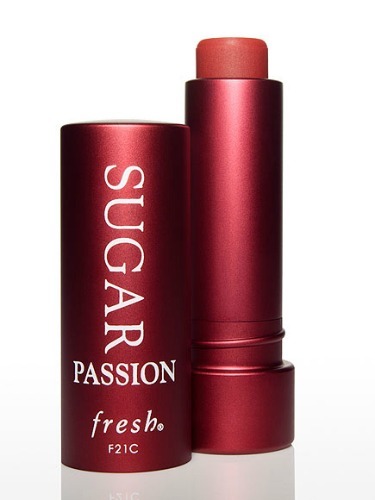 Sugar Lip Balm is the perfect marriage of lipstick and moisturizing balm to add a nice pop of color to those chapped lips. During allergy season this Passion color is a must have. Plus it gives some SPF protection - $22.50 sephora.com
 

I have naturally wavy hair and it took me YEARS to figure out how to control and style the weight and natural frizziness of my hair. My search was over once I discovered John Frieda's Frizz Easy Styling Mouse. Each morning (if I wash my hair) I use a dab of this and scrunch my hair to help control the wave. I simply let it air dry which gives my hair the most natural volume - about $6 found at Target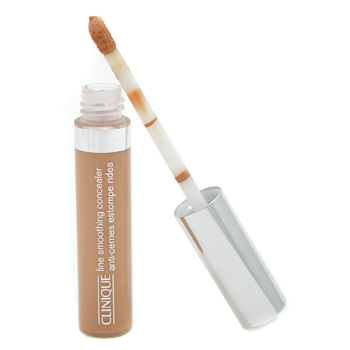 To help look like I haven't only slept 6 hours in a night, I use Clinique Line Smoothing Concealer every single day as part of my makeup regimen. I love that it's light weight and liquid so I simply put a little stroke of concealer under each of my eyes and rub it in (real scientific stuff right?). I buy the lightest concealer I can since I have such pale, pale skin - $15.50 found at all Clinique counters at any department store

I first tried Urban Decay Eyeshadow Primer Potion after reading this blog post by the wonderful local stylist Fash Flood. I had always wanted to try a primer, especially for my eyes since that's really the one place where I put on the most makeup. It's amazing how after only a few hours of wear, you can tell that your eyeshadow is popping much more than if you had not used a primer at all - $20 found at Sephora stores


Every girl needs a signature scent. When flipping through my latest issue of Vogue Magazine last year, I was immediately drawn to this ad campaign with Natalie Portman and the sweet, yet somewhat musky smell of Miss Dior Cherie. I've been in love every since and never walk out the door without a least one little spritz of this perfume. $80 for 1.7 oz found at most major department stores.